Manhattan is a borough of New York City well known for its world-class amenities, culture, and entertainment. Those interested in investing in Manhattan real estate have plenty of options to choose from depending on their needs and budget, including co-ops, condos, and townhomes. This blog post will explore the different Manhattan properties, including Upper West Side luxury condos and Upper East Side townhomes, and discuss which one may be right for you.
Cooperative (co-op)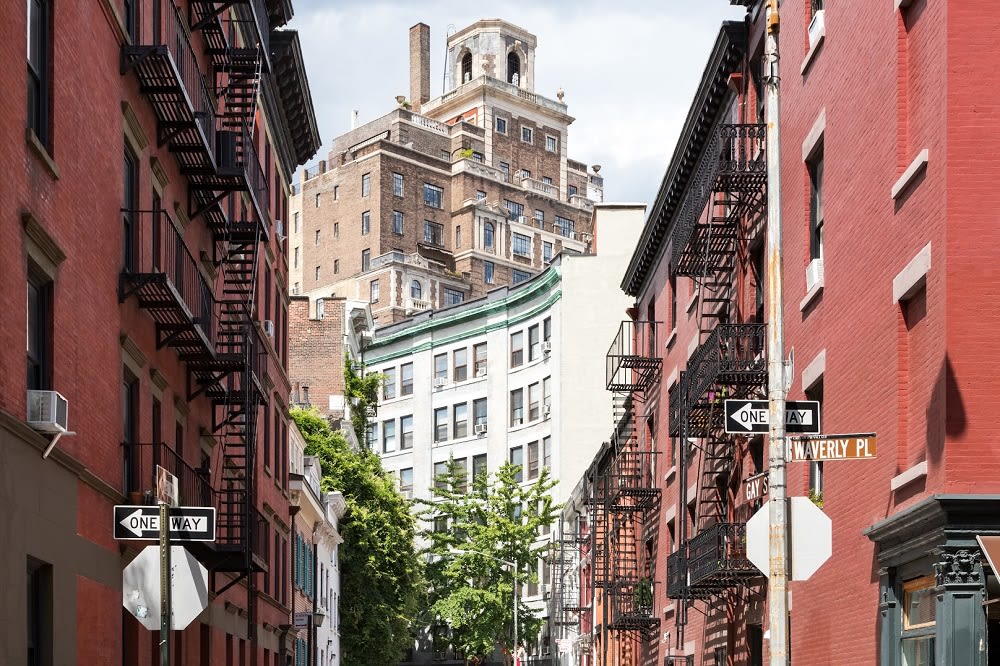 Cooperative ownership is not so much outright ownership as an exclusive lease. With co-ops, you do not own the actual unit; you own shares in the building corporation with exclusive use of a unit—or units—based on the number of shares you own. This type of property accounts for approximately 75% of real estate residency in New York City.
Investing in co-ops is particularly appealing for buyers who plan to stay in Manhattan long-term. Buyers appreciate the lower price compared to Upper West Side luxury condos and Upper East Side townhomes, but there are cons to co-op ownership, too. Anyone interested in owning shares in the cooperation must pass the board approval interview(s), which can be quite invasive since new owners become part of the overall cooperation, so anything that impacts their finances impacts all other members in the cooperation as well.


Buyers should note that strict rules around subletting make renting out the property extremely difficult. Since co-ops prize high owner-occupancy levels, international buyers have difficulty passing the board approval interview unless they permanently relocate to Manhattan. New shareholders must also note they're responsible for dues and taxes concerning the number of shares they own, so their cost may be higher or lower than their neighbors, depending on the disparity between the number of shares. In the fourth quarter of 2021, co-ops median sales prices increased by
1%
to $759,000 compared to the fourth quarter of 2020 and accounted for 1602 sales.
Condominium (condo)
Condos in Manhattan are a great investment option for many reasons, including amenities and return on investment over time. Condos come with many attractive amenities to renters and buyers alike, making them a sound investment choice. Residents appreciate that condos take the stress away from property ownership since the condominium association handles much of the property maintenance, including snow removal (a benefit for snowy New York winters), landscaping, and some utilities. The associations may even offer luxury amenities on-site, like swimming pools, lounges, children's areas, and more.
Buyers also appreciate that condo ownership provides them with a deed rather than an exclusive lease based on shares held. Real estate investors like that condos usually allow subletting. However, there may be restrictions on the number of sublet vs. owner-occupied units in the condo building, so the building retains the right of first refusal on purchase offers. As with co-ops, residents are expected to pay fees toward building upkeep and property taxes. Looking at Upper West Side luxury condos, the median sale price in the fourth quarter of 2021 was $1.1 million, up
3%
compared to the fourth quarter of 2020, and purchases on the Upper West Side accounted for 237 sales, an 8% increase from 2020.
Townhome
Townhomes in Manhattan are always in high demand, thanks to their prime location. A townhome in Manhattan appeals to a wide range of buyers—from first-time homebuyers to vacation home buyers and investors. Townhome ownership provides larger spaces than most condos and co-ops, though buyers accept full responsibility for the entire unit from ground to roof. Buyers particularly enjoy Upper East Side townhomes as single-family homes, which is rarely possible with co-ops and condos in Manhattan. Residents appreciate the privacy that comes with owning the unit from ground-floor to top-ceiling—no worries about noisy upstairs neighbors!
Townhomes in Manhattan include the famous brownstones, and most townhomes have historical details from their pre-war construction. By purchasing a townhome instead of a condo or co-op, buyers often give up shared amenities, like fitness centers, entertaining spaces, and children's areas, in favor of privacy. Townhomes are a solid option for international buyers and other real estate investors since they allow subletting and temporary rentals.


Looking at Upper East Side townhomes, there are three subsidiary neighborhoods: Carnegie Hill, Lenox Hill, and Yorkville. Carnegie Hill saw a
28%
increase in median sales price to $1.7 million in the fourth quarter of 2021 compared to 2020. Lenox Hill median sales price increased to $1.2 million, up
13%
from 2020. Yorkville did not have as successful a year with median sales prices since it dropped 9% to $765,000 during the fourth quarter of 2021 compared to the same quarter in 2020.
Rental market trends
For buyers of Upper West Side luxury condos and Upper East Side townhomes that allow subletting, rental trends show a return to 2019 trends after the lows of 2020. Rental property owners saw an increase in income from studio apartments, 1-bedroom units, and 2-bedroom units over the past two years, but prices decreased for three and 4-bedroom units. The
median rent
for studio apartments in January 2020 was $2,700, which increased to $2,965 in January 2022, a 1.1% increase over two years. As for 1-bedroom units, the median rent has increased from $3,288 in January 2020 to $3,678 in 2022, a 1.1% increase over two years.
Property owners of 3-bedroom units saw median rental income decrease from $4,736 in January 2020 to $4,688, a 1% decrease over two years. In January 2020, the median rent for a 4- bedroom unit was $5,886, which dropped to $4,869 in January 2022, a 1.2% decrease. As for temporary rentals through services like
Airbnb
, the average cost for one guest for one night is $163. Owners who can host at least one guest every night of the year can expect to see an average annual income of $59,495.
If you're looking to invest in
Manhattan real estate
, contact local realtor
Stanton Hoch
. He can help you narrow down your neighborhood search and housing types that are best for you. Contact the team today to start your next real estate journey in New York City!