Decorilla Interior Designs
Decorilla combines technology with traditional at-home interior design to pair you with one of their vetted interior designers. Decorilla designers share the company's mission to ensure New Yorkers live in both beauty and comfort, and they also make the process incredibly easy to navigate. Just fill out a short questionnaire, send photos of the room(s) you want to decorate, and set a budget. From there, you'll be matched with a Decorilla designer who will send you multiple mockups within your price range. If you don't find anything to your liking you will be fully refunded.

Decorilla promises to provide:
Multiple design concept proposals
A fun and easy experience prioritizing your needs as a customer
Exclusive discounts at over 200 stores
An accomplished team of designers that have been carefully selected and vetted
Fixed prices that are 80% less than traditional interior design
A 100% satisfaction guarantee
Realistic design concepts
In-home assistance in Manhattan (and in most major cities across the US!)
Each package includes up to a 45% discount on furniture and decor, 3D renderings of every room, floor plans for furniture placement, a shopping list with links included, a mood board, a paint color palette, and an implementation guide.

You can get started on creating your custom design space with Decorilla via their website.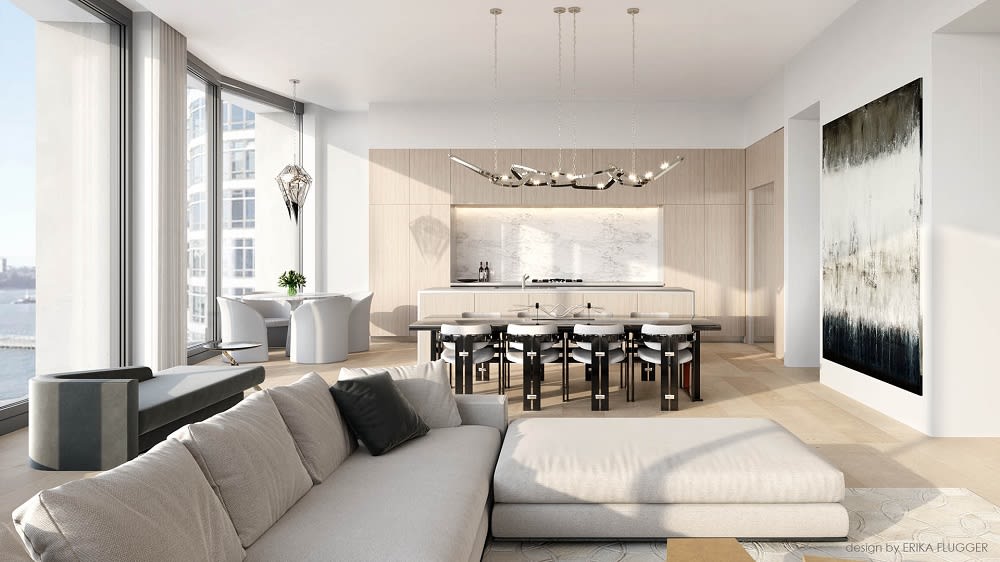 Courtesy of NYC Interior Design
NYC Interior Design
Founded in 2010 by New York School of Interior Design alum Erika Flugger, NYC Interior Design is one of the best interior design firms in Manhattan. With a specialty in high-end residential projects, Flugger combines her 15 years of expertise with your personal design taste to curate a beautifully custom space.

NYC Interior Design offers multiple services, including interior design, interior renovation, and new build. Each of these comes with the option of adding on the following.
Initial property analysis and onsite consultation
Preliminary design schemes and furniture layouts
Furniture, lighting, and accessory selection
Custom furniture and built-in design
Color, finish, and material selection
3D computer renderings
Selection of qualified contractors (AV, painters, upholsters, cabinetmakers, etc.)
Purchase and management of all merchandise
Construction management
Project coordination and final installation
NYC Interior Design's mission is to source quality furnishings, improve the functionality of your home, and increase property values—all with their client's needs and taste in mind.

You can contact NYC Interior Design about potential projects and quotes via their website.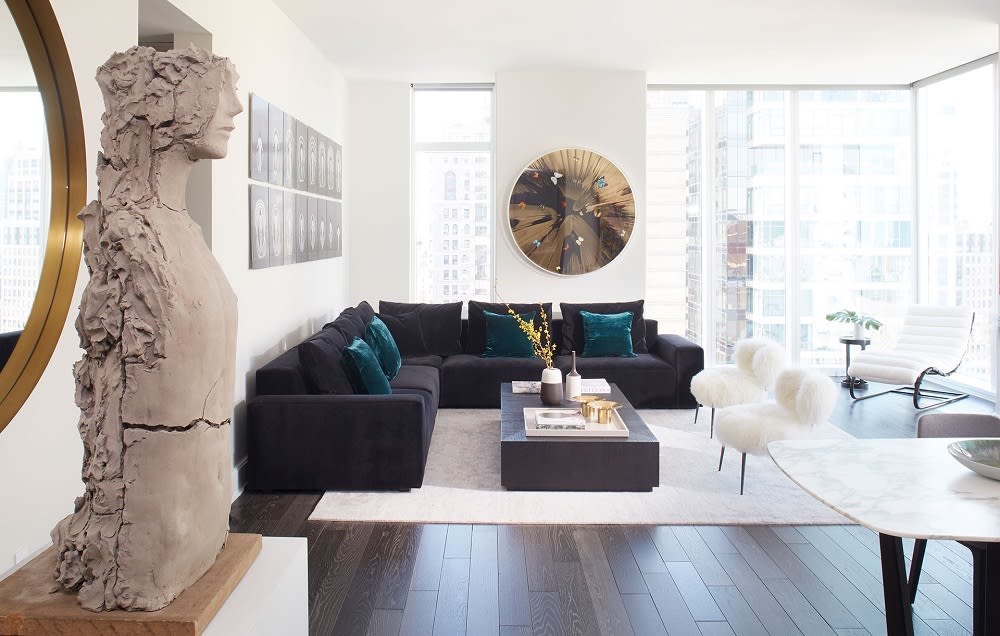 Courtesy of Tara Benet Design
Tara Benet Design
Tara Benet Design is an award-winning design firm that focuses on luxury homeowners, new developments, and commercial spaces in the New York City area. The firm has been extensively featured in interior design media, such as Architectural Digest, Bravo, HGTV, Houzz, and Elle Decor. Benet (a graduate of the School of Visual Arts) and her team will work extensively with you to discuss your vision as well as the potential of your space. Their aim is to create a unique and sophisticated look that fits your Manhattan space.

With Benet's vast knowledge and impressive career, you can feel secure knowing that your every need will be heard and implemented when making your vision for Manhattan luxury living a reality. Benet and her team use a modern approach when tackling their projects, and will transform your space into something that's not only unique and comfortable—but functional for urban living.

Services are by appointment only, which can be booked directly through their email at [email protected], or by calling (917) 510-7210.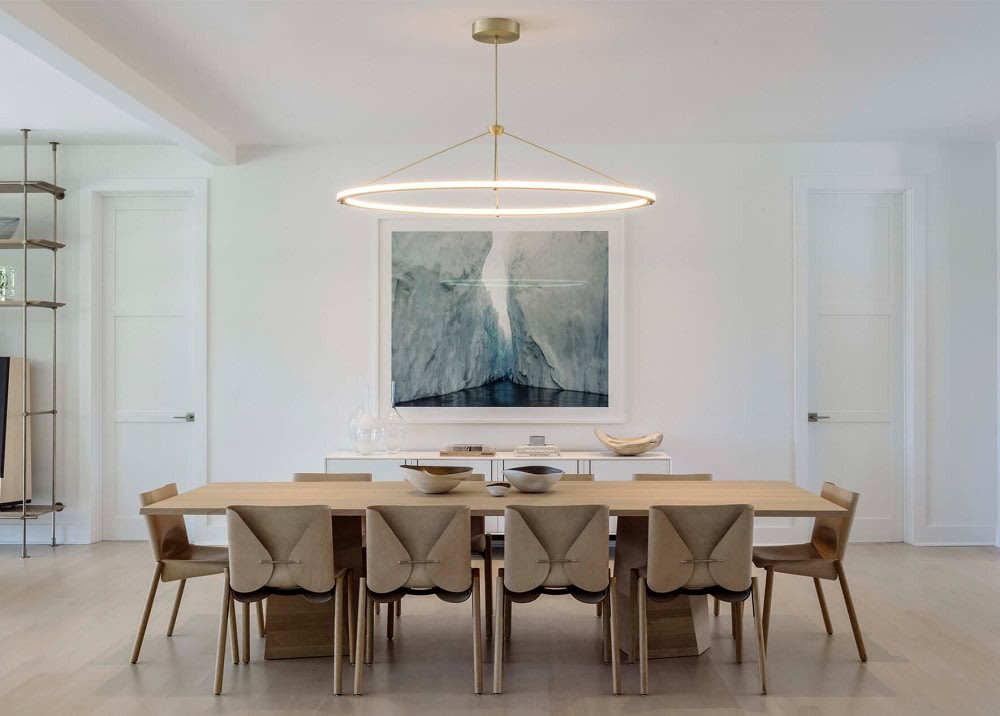 Courtesy of DHD Architecture and Interior Design
DHD Architecture and Interior Design
DHD Architecture and Interior Design is a versatile Manhattan firm that offers its service for residential, commercial, retail, and hospitality clients. DHD has a commitment to meeting all of their clients' goals whilst maintaining a strict budget. The DHD team will work with you from the early stages of conception and planning all the way through to the final product to provide direction and support that will result in a beautiful and personalized urban space. They aim to be transparent, responsive, and flexible when it comes to their client's wants and needs.

DHD's professional approach will keep your mind at ease and help you focus on what's truly important to the interior design process: your vision for the space. They will work tirelessly to ensure that you're left with a space that reflects your personality and delivers on visual beauty. Their overall goal is to provide you with a Manhattan home that's unique, practical, and stylish.

You can set up a consultation with DHD Architecture and Design through email at [email protected] and [email protected], or by phone at (212) 477-7700.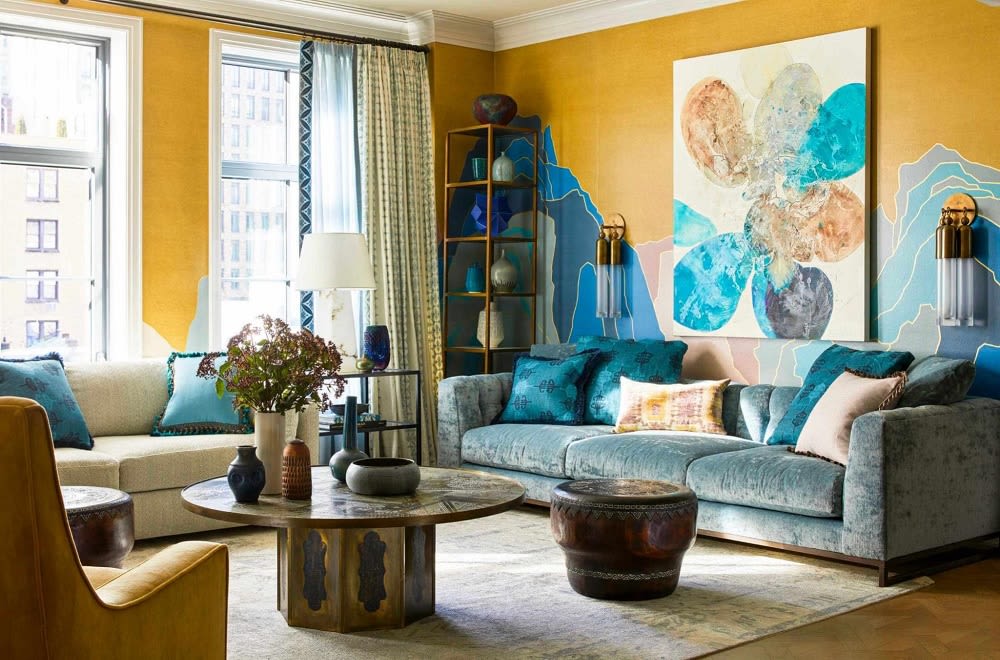 Courtesy of Kati Curtis Design
Kati Curtis Design
Kati Curtis Design is a full-service interior design firm specializing in classic Manhattan designs, applied to residential and commercial spaces. The team at Kati Curtis Design allows their client's vision to guide them, and believe that successful design must be generated by the individual characteristics of each project. No two Manhattan spaces are the same, but they share in the urban themes that tie New York City together. The firm makes sure to provide a space that reflects comfort, style, and self-expression, and they make sustainable design a priority in each project they undertake. They believe that sustainability is not just attainable, but that it can also be beautiful, vibrant, and luxurious. The Kati Curtis Design team works hard to make their projects as energy efficient as possible, from lights to water to air filtration. Their eco-conscious approach will ease your electricity and water bills, as well as your mind.

Kati Curtis Designs uses schematic mockups to help you visualize your room before any actual work goes into it. This ensures that they are on the same page as you concerning the aesthetic and vibe of your Manhattan space. After you approve their plans, they work with you on your color and material palette to keep you involved in every planning detail. Once you've given your approval, they will start purchasing the items to fill your space. The team at Kati Curtis designs will keep you updated every step of the way with photos and email updates, so if there is ever anything you want to change, you can let them know right away.

To set up an appointment for consultation with Kati Curtis Designs, contact the team directly through their website.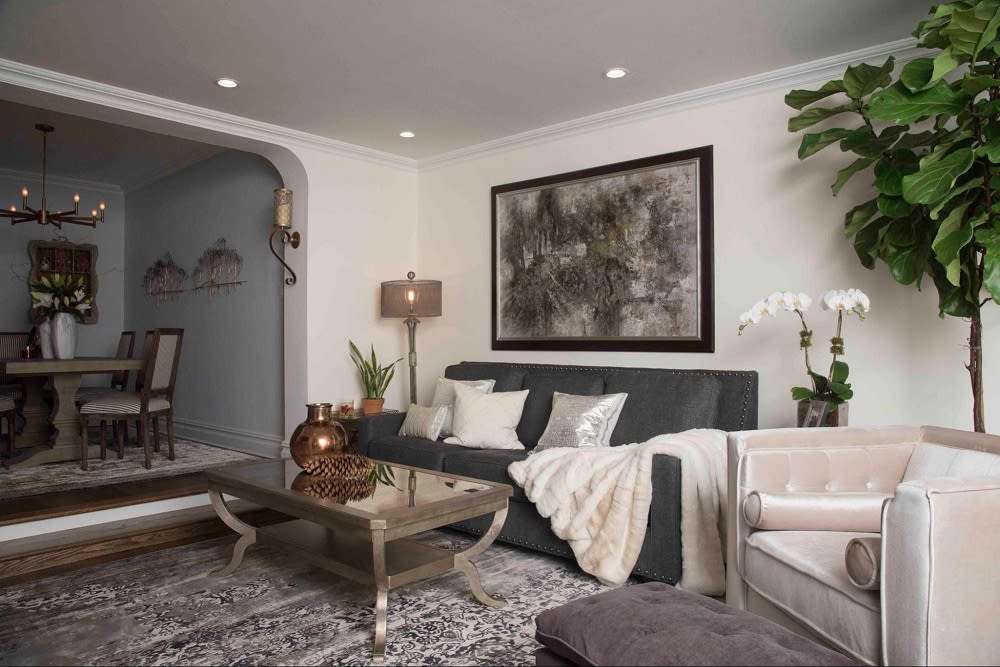 Courtesy of Anastasios Interiors
Anastasios Interiors
Anastasios Interiors is a full-service interior design company that's run by interior designer Anastasios Gliatis. Handling both residential and commercial projects, Anastasios has maintained a love of interior design throughout his life, starting when he was a child in Greece. He is now an alum of the New York Institute of Technology and has gained experience with several award-winning architectural and design firms. His passion and work ethic result in luxurious spaces for his Manhattan clients, featuring intricate and unique detailing.

The team's process begins with an in-person or virtual consultation where they get to know you, your goals, tastes, budget, and space. After the consultation, a brief will be created to verify everything moving forward. Once you've read through and approved the brief, a contract will be drawn up and signed so that ideas can be put in motion. Once the project begins, there will be frequent site visits, project reports, and updates. There will also be presentations featuring design mood boards, floor plans, lighting, and electrical/construction plans (where applicable). All required fixtures, furnishings, and other materials will be purchased and installed. In the end, you will be left with a unique and gorgeous Manhattan home, hand-designed especially for you.

If you're interested in setting up a consultation with Anastasios Interiors, you can do so directly through their website.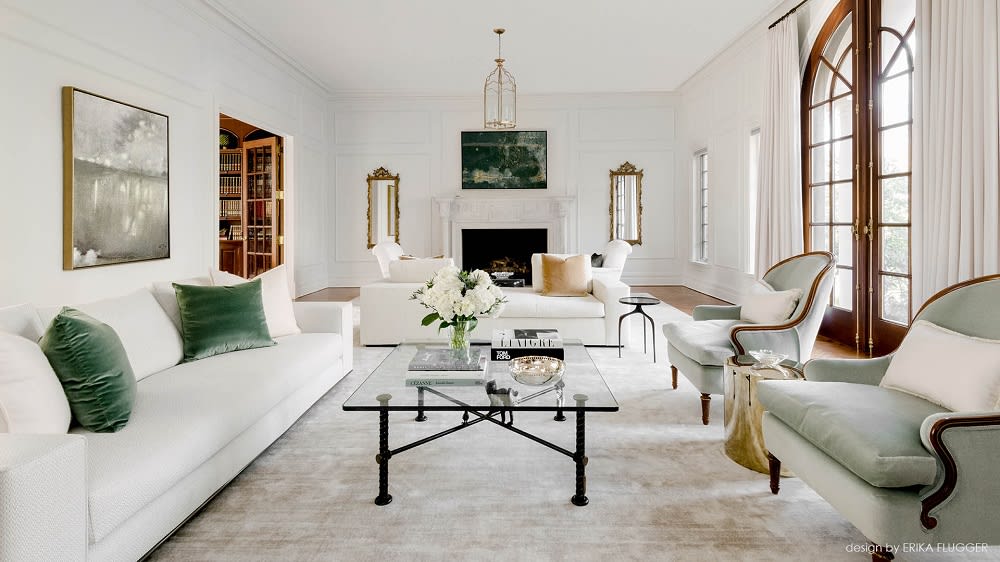 Courtesy of NYC Interior Design
Buying or selling Manhattan luxury real estate?
From the Upper East Side to the Upper West Side, if you're interested in Manhattan luxury real estate, contact The Stanton Hoch Team today.
*Header Image Courtesy of Decorilla Interior Designs