Manhattan is nearly 13 miles long, 2.3 miles wide, and packed with roughly 1.6 million residents, making it the most densely populated of the five boroughs. On top of that, there are 53 distinct neighborhoods on the island, so finding your ideal place to call home in New York is no easy task.

In terms of luxury accommodations, the two best places to start your search for the perfect New York neighborhood are on the Upper Eastside and the upper West Side—easily two of Manhattan's most popular neighborhoods.

Picking the right Manhattan neighborhood will come down to personal choice, needs, and convenience. Obviously, you will want to live as close as possible to where you work, whether that's on Wall Street, in Midtown, or elsewhere; convenient access to the necessary subway line is imperative. Another factor is what kind of real estate you want: an apartment, a condo, a brownstone, or another type of single-family residence.

Each Manhattan neighborhood has its own identity and vibe, from the luxury real estate across the street from Central Park in the Upper East Side to the Bohemian feel of Greenwich Village. Families with young children are likely to pick a different neighborhood than a young, single professional who likes to go out on the town.

Transportation is another key consideration. If you've chosen the Upper West Side, take into account how long it will take by subway to get from your neighborhood to your job, and how close the nearest station is.

The number of variables and locations to consider is enough to set anybody's head spinning— but fortunately—you don't have to look for real estate on your own. A local real estate agent with extensive experience serving clients throughout the island's most popular neighborhoods can be your best friend when it comes to finding a dream property in Manhattan.

Once you've narrowed down a preferred neighborhood or two, zero in on an agent who specializes in those neighborhoods and knows all the advantages and pitfalls. Interview two or three agents and hire the one with the best track record over the last year (and who you get along with best). Finally, set a budget and get pre-approved for your financing.



Market Dynamics
Now is probably as good a time as any to get into Manhattan real estate. Over the past year, the Manhattan real estate market has taken a bit of a dip. However, it appears to be bouncing back—with people returning to the city, businesses opening again, and jobs switching from online to in-person.

Manhattan is currently a buyer's market, meaning supply is greater than demand. The median list price of homes in Manhattan was $1.3 million in August, trending up 3.6% year-over-year, but the median sale price was $1.2 million. Your agent can arm you with more market knowledge, and an idea of what your first steps should be when pursuing your real estate of choice.

In the meantime, consider three of Manhattan's most popular neighborhoods.
Upper West Side
Real estate on the Upper West Side is located between West 59th Street to West 110th Street. The neighborhood is bordered by the Hudson River to the West and Central Park to the east. The Upper West Side is an affluent neighborhood with brownstones, luxury apartments, and condos. It has many quiet side streets that are perfect for families or those who value a quiet, residential neighborhood.

Among the attractions on the Upper West Side are the American Museum of Natural History and the Lincoln Center, which is home to the New York City Ballet and the Metropolitan Opera. The Upper West Side is also home to the iconic 79th street Greenmarket, some of Manhattan's best upscale eateries, and—of course—dollar slices and delicious bagels.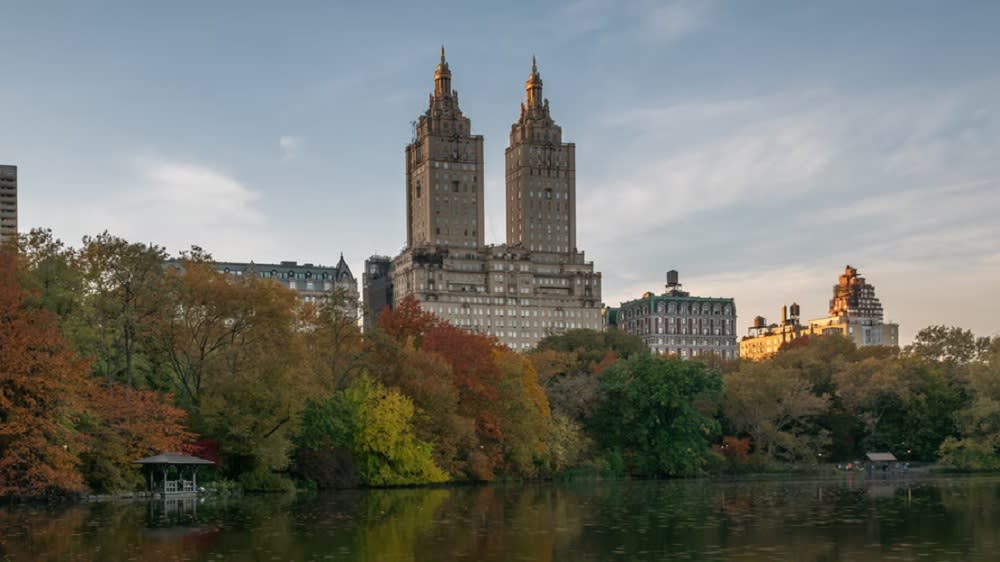 Upper East Side
Upper East Side real estate is located on the east side of Central Park. Homes here are similar to those found on the Upper West Side: brownstones and luxury high-rises. The Upper East Side is tony in its own right, with many wealthy residents, the attendant upscale restaurants, and dozens of fashionable designer boutiques on Madison Avenue.

The Upper East Side is known for Museum Mile, a powerhouse stretch of 5th Avenue anchored by the world-famous Metropolitan Museum of Art and also including El Museo del Barrio, the Jewish Museum, the National Academy Museum, Neue Galerie, and the Solomon R. Guggenheim Museum, all right across the street from Central Park.

One of the swankiest areas of this neighborhood—and in the city overall— is Lenox Hill, an affluent area between 59th and 77th streets that is known for its posh apartment buildings and Upper East Side townhouses.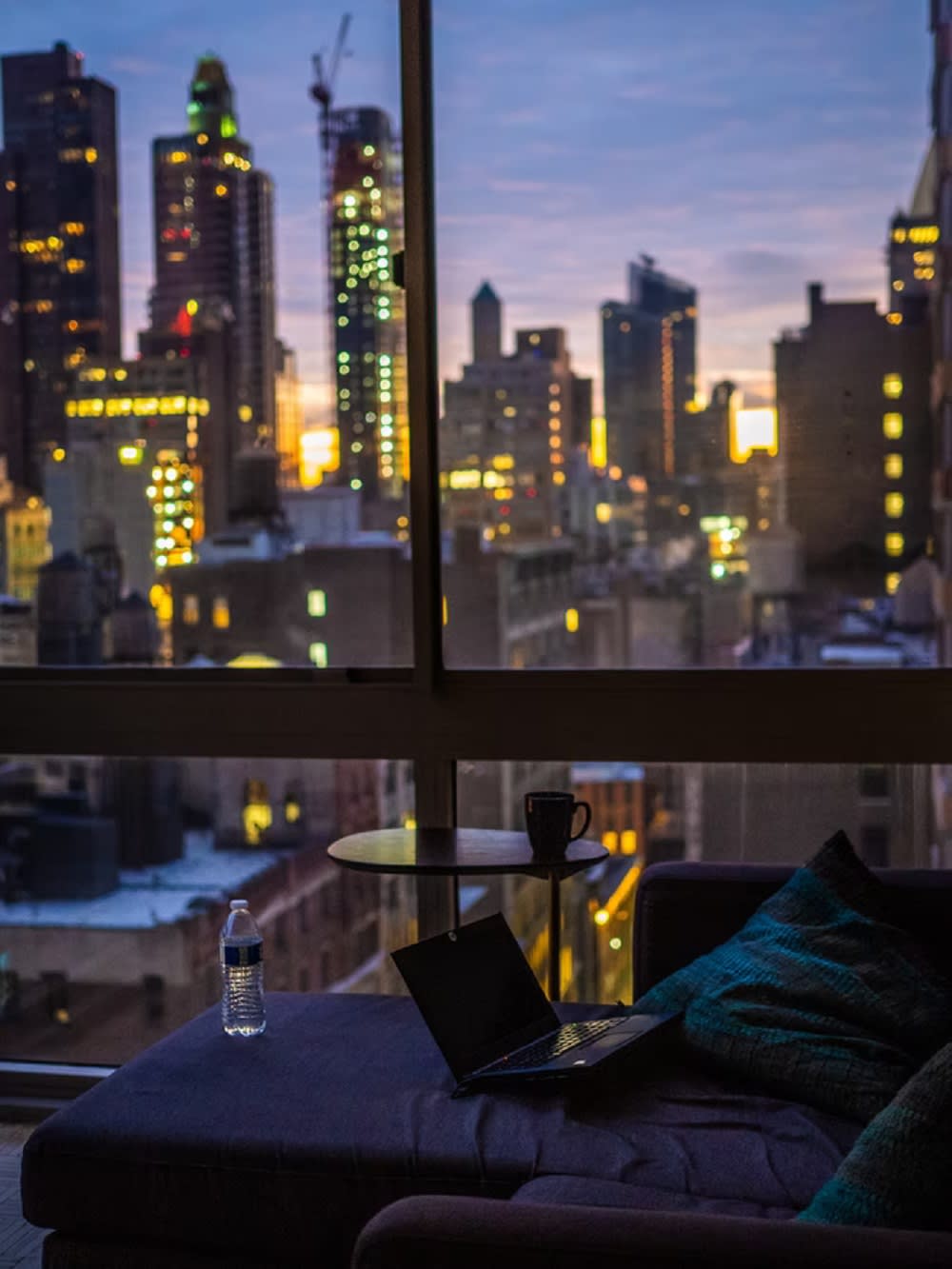 Chelsea
Chelsea has a whole different vibe than the Upper West Side and Upper East Side. It's known to be much hipper than Manhattan's other luxury neighborhoods and is a great example of urban regeneration. Chelsea has a thriving art scene, which features more than 200 galleries in converted factories, and the 1.45-mile High Line, an elevated park built atop a former rail line. Chelsea also hosts the Chelsea Market, which is an excellent place to eat and shop.
—
Chelsea, the Upper Eastside, and the Upper West Side are just three of the most popular neighborhoods for Manhattan luxury. New York City truly has something for everybody, so with a little research, budgeting, and the right real estate agent, you're sure to find the neighborhood that's right for you.

If you already have your eye on an Upper West Side condo or an Upper East Side home for sale, contact local real estate agent Stanton Hoch for trustworthy guidance, negotiation, and customer service throughout your transaction.