Manhattan's Upper East Side has long been home to the rich and famous. You might cross paths with a celebrity while traveling to the grocery store, the local hotspot for dinner, or the latest show. If you own Upper Eastside real estate, you've probably bumped elbows with director Martin Scorsese, fashion designer Zac Posen, daytime television hosts Kelly Ripa and Ryan Seacrest, reality television stars Ramona Singer and Sonja Morgan, or author Stephen King.

Of course, celebrity sightings are just the first benefit of this lovely Manhattan neighborhood, peppered with gorgeous architecture, world-class museums, and food from around the globe.

Below are five things to keep in mind if you're shopping for an Upper East Side home for sale.
The Upper East Side offers a variety of housing options
While NYC (and Manhattan primarily) are known for high real estate prices, luxury Upper East Side real estate provides massive value to residents and consistently great returns for investors.

Indeed, some luxury properties on the market are decadent—ranging from $10 to $40 million. There are also lower-priced studio units that clock in at just over $1 million. They feature a balcony, gleaming hardwood floors, a galley kitchen, and a large bedroom, making it an ideal luxury option for a single person who just landed in NYC.

Some homes can stay on the market for as many as 104 days, but home prices are up about 9% from last year. The average Upper East Side home for sale pockets the seller an average of $1.2 million — almost 10% above the median listing price.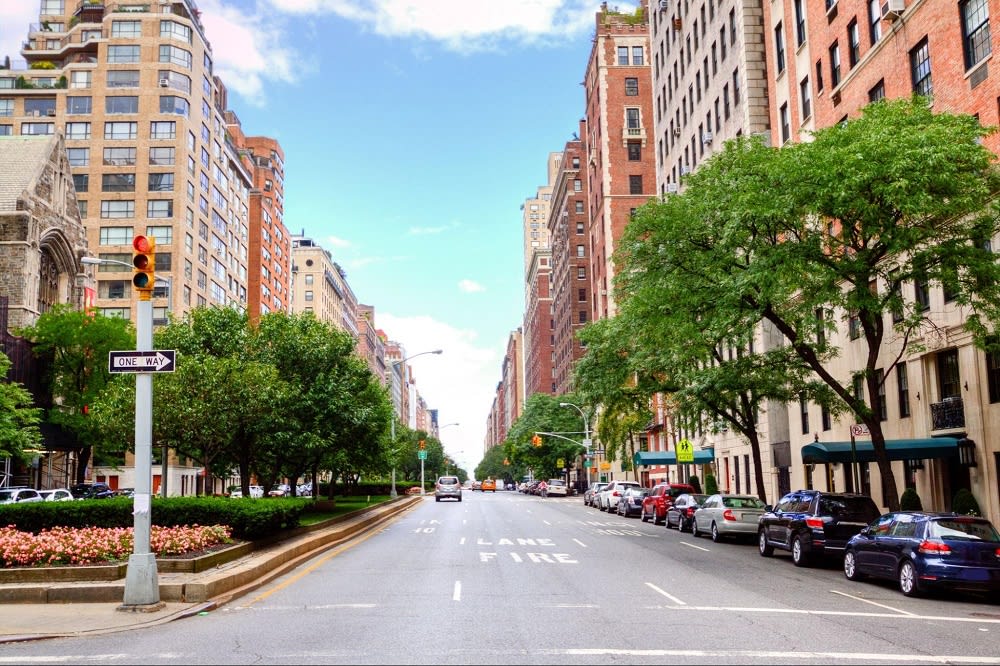 Easy access throughout Manhattan
Whether you're planning a stroll through Central Park or traveling from your flat to your favorite breakfast spot, walking is the norm on the Upper East Side. Given the lack of parking and how few NYC residents (about 54%) fail to own vehicles given the ease of public transportation, there are plenty of incentives to get to know a neighborhood on foot.

Having a car hardly matters since shopping, dining, and entertainment are within short walking distance from any location considered part of Manhattan's Upper East Side.
The culinary scene is out of this world
While you search the Upper East Side for your perfect luxury home, you can plan on walking up an appetite. According to
Eater
, some of the best restaurants near Upper East Side homes for sale include:
Each restaurant makes the Upper East Side real estate all the more delicious. All spots are relatively close to each other, and the mix of authenticity with enormous variety is enough to keep lifelong Manhattan residents coming back for more.
Beautiful architectural detailing
Whether your budget is $5 million or $79 million (the asking price for the penthouse at
2 Park Place
), you'll find lots to love among the current inventory of Upper East Side homes for sale.
Because many of the buildings are historic, there's an enormous amount of unique architectural detailing and styles that are hard to find elsewhere. There have been many interior upgrades, and some flats feature windows overlooking the Hudson River, bringing elements of nature indoors.
Abundant cultural experiences
The Metropolitan Museum of Art (home of the famous, star-studded Met Gala) and the Solomon R. Guggenheim Museum—two of NYC's most popular and well-known museums—are located on the Upper East Side. Residents and visitors can also visit the Jewish Museum, the Museum of the City of New York, Neue Galerie, El Museo del Barrio, and the Cooper Hewitt National Design Museum.
Ready to buy or sell Upper East Side real estate?
Whether you're hunting for Manhattan real estate or searching for guidance when listing an Upper East Side home for sale, reach out to the local realtors at the
Stanton Hoch Team
. They manage a wide range of luxury properties and can make your Manhattan real estate dreams come true. Wherever you are in the process of buying or selling a New York City home, contact the experts at the
Stanton Hoch Team
today.