The Upper East Side of Manhattan has long been one of New York City's most desirable neighborhoods. With its affluence and remarkable architecture, it's where some of the most luxurious homes in New York City can be found, many of which line the iconic eastern edge of Central Park. Of course, this status also means they are among the most expensive properties in the city.

There's a good reason why the Upper East Side has a high-end feel to it. The neighborhood is a beacon of culture, architecture, and fashion, and over the decades, it's been inhabited by some of New York's best and brightest.

The Upper East Side is also known for "Museum Mile," a stretch of 5th Avenue along Central Park that features impressive collections of historical artifacts and art. The string of museums is anchored by the world-famous Metropolitan Museum of Art, but other remarkable collections can be found at the Jewish Museum, the Museum of the City of New York, the National Academy Museum, Neue Galerie, the Solomon R. Guggenheim Museum, the Cooper Hewitt, National Design Museum, and the El Museo del Barrio.

Dozens of upscale boutiques can be found on Madison Avenue, which has been called the "Gold Coast of Shopping." Among them are Prada, Chloe, Damiani Beautique, Calvin Klein, Emporio Armani, Roberto Cavalli, Davidoff of Geneva, and Dolce & Gabbana.

In order to successfully find, tour, and buy Upper East Side real estate, you must find and work with a well-connected Manhattan real estate agent. The Upper East Side market is competitive and complex and requires a knowledgeable guide to navigate and negotiate your deal. According to Zillow, the average value of the middle price tier of Upper East Side real estate is currently $1,328,500, an increase of 6.1% over the past year.

For inspiration on your journey to owning a piece of this elite American neighborhood, some of the Upper East Side's most luxurious homes are detailed below: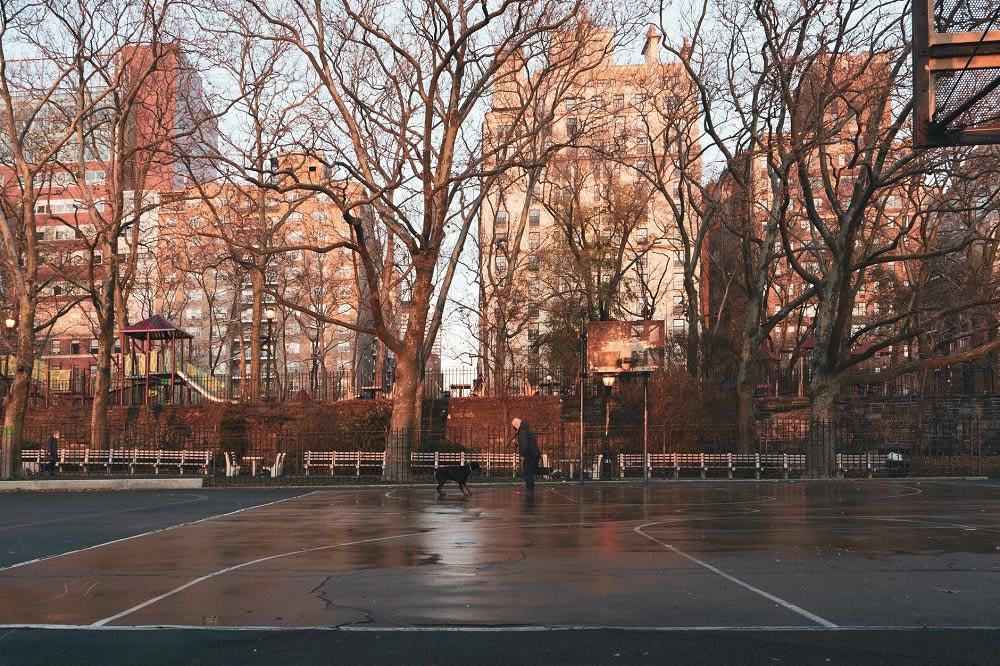 12 East 69th Street
$60 Million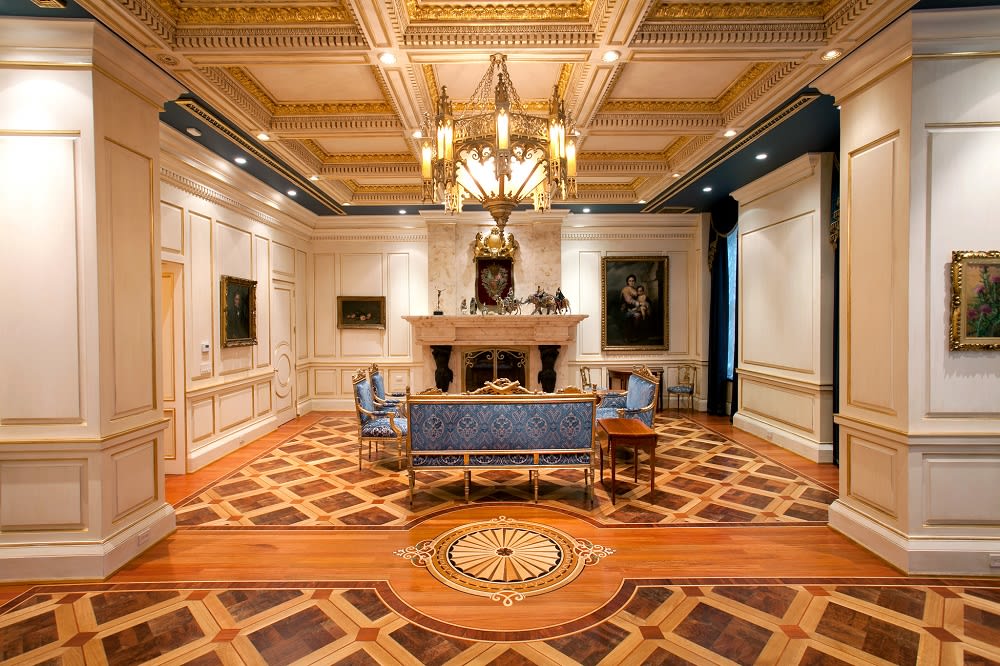 Image credit: New York Times

This 20,000-square foot townhouse in Lenox Hill has earned its reputation as the most luxurious home on the Upper East Side (or in Manhattan, for that matter.)

Located a half-block off Central Park, this six-bedroom property may be unassuming on the outside, but on the inside, it's equipped with a stunning list of amenities.

Built in the late 1880s, this Upper East Side townhouse was renovated with European influences. Visitors are left awestruck from the moment they walk in, as the formal entry hall has 14-foot ceilings that open to a rotunda with 28 ½-foot ceilings. The floor is heated onyx marble. Four windows span the front and the rear facades to let in light.

The home features a Versailles-inspired dining room, a pool, a movie theater, and the ultimate amenity for wealthy residents: a panic room. Another classic touch is a hidden door off the main hallway that opens into a massive, two-story library with a mural painted on the ceiling.

The Wall Street Journal reported that billionaire Vincent Viola, the owner of the National Hockey League's Florida Panthers, agreed to sell the home for close to $60 million earlier this year. That price was a steep reduction from its original listing price of $114 million in 2013.
2 East 67th Street
$55 million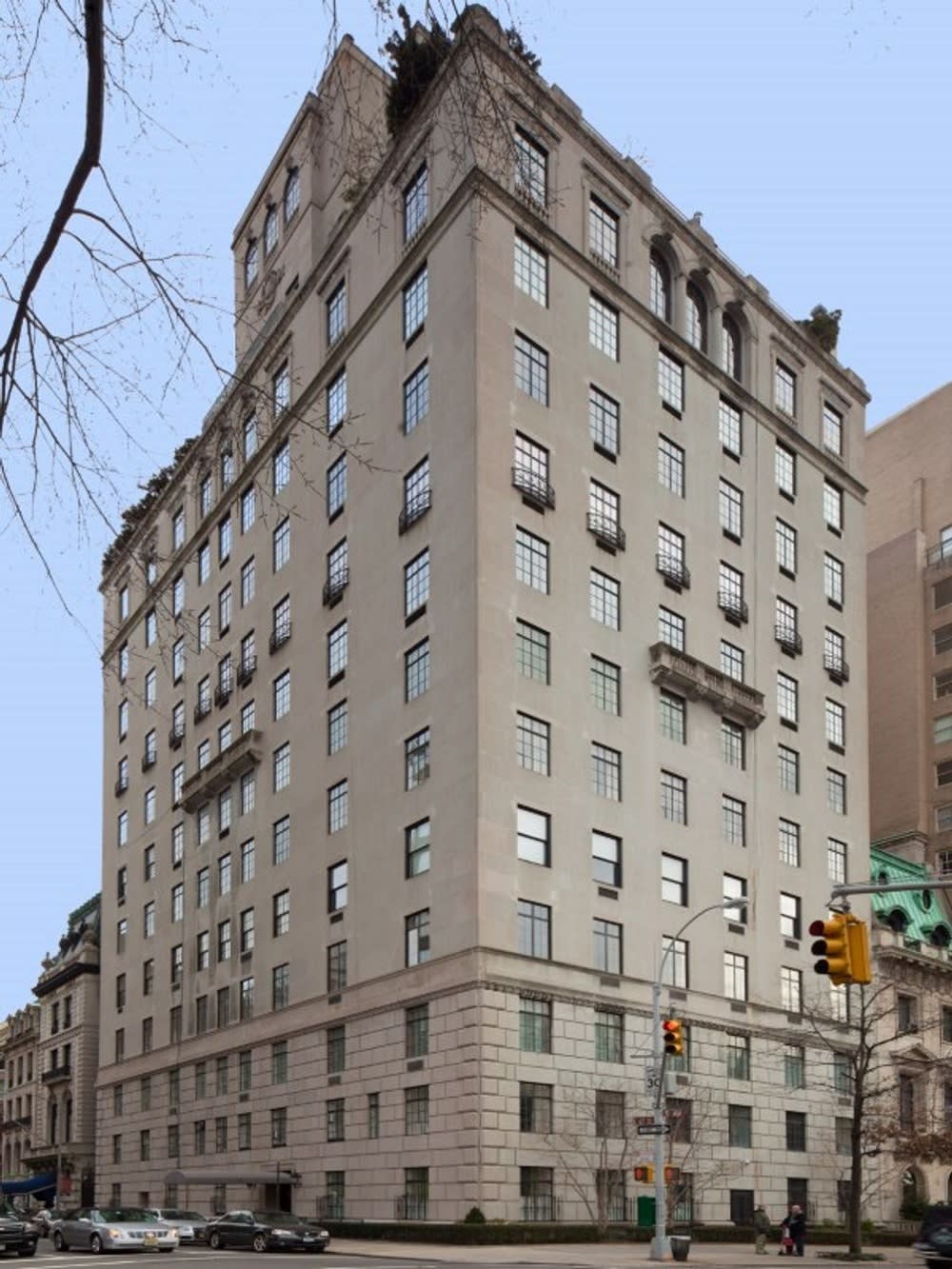 Image credit: NY Nesting

This property is among the most stunning examples of Upper East Side condo architecture, occupying a full floor on one of Fifth Avenue's most exclusive buildings, and overlooking Central Park. This Lenox Hill residence has six bedrooms, eight bathrooms, and is described as having a private grand entry, including a fireplace. It also has a large corner living room, massive formal dining room, and paneled library—all of which have fireplaces and face Central Park.
162 East 64th Street
$50 million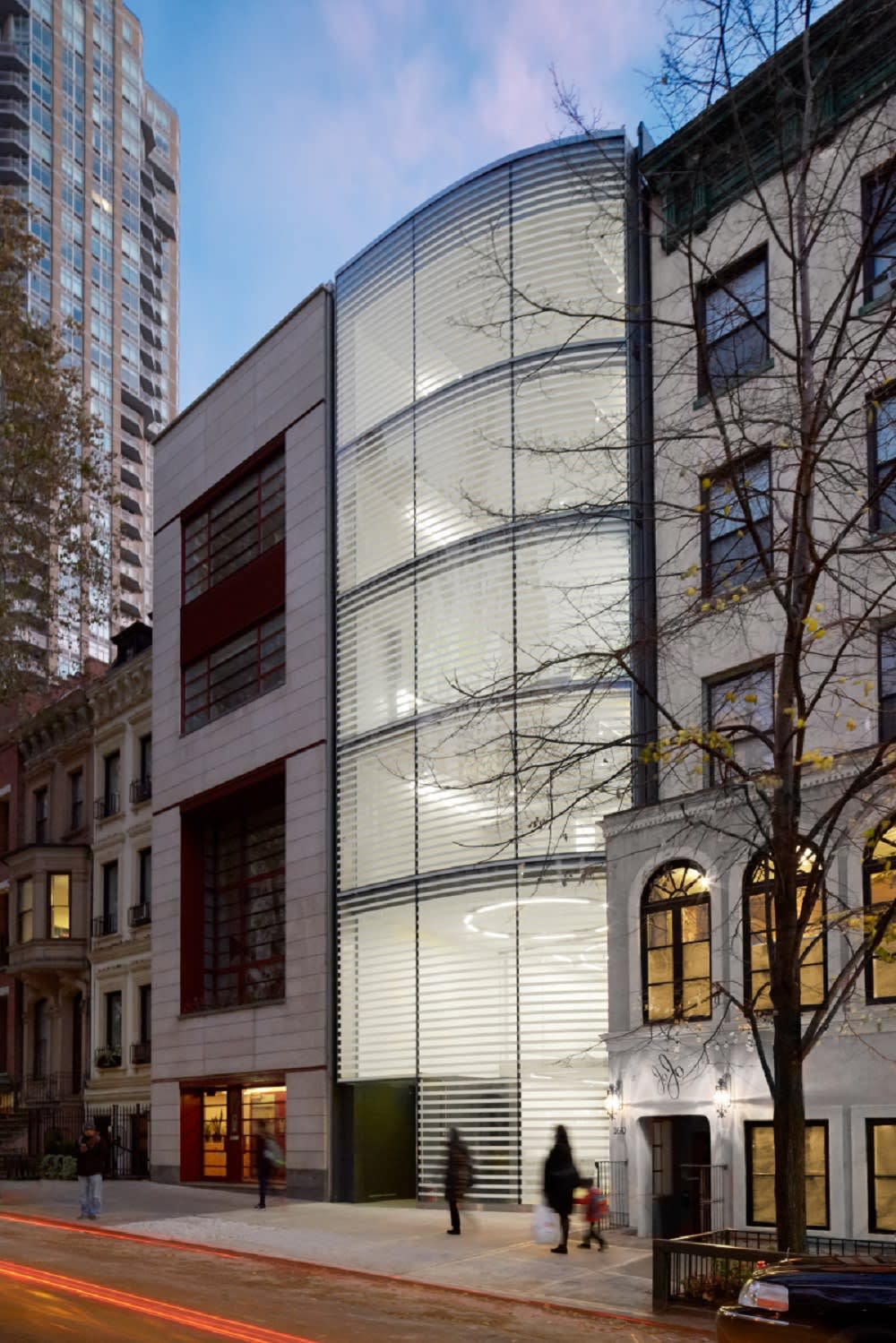 Image credit: Compass

This single-family detached home has six bedrooms, eight bathrooms and is thoroughly modern, having been built in 2018. It is described in its listing as having the "architectural engineering of a large-scale project, with the luxurious feel of a penthouse." Not only does this seven-story home have an awe-inspiring glass façade, but it includes a myriad of luxury amenities, including an elevator, wine cellar, and even space for the owner to run a commercial business.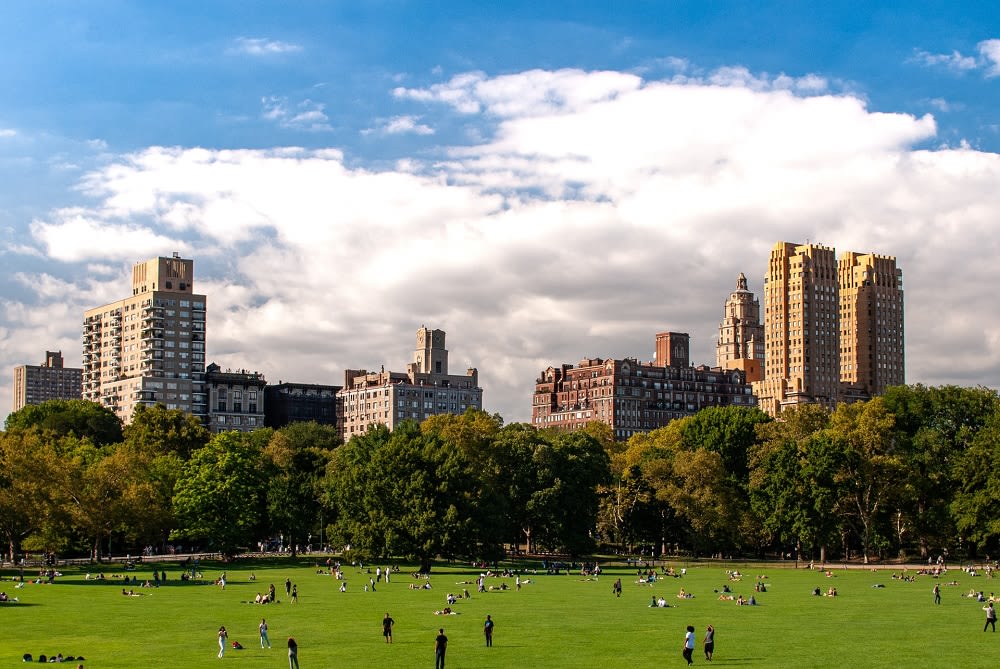 795 Fifth Avenue
$20.5 million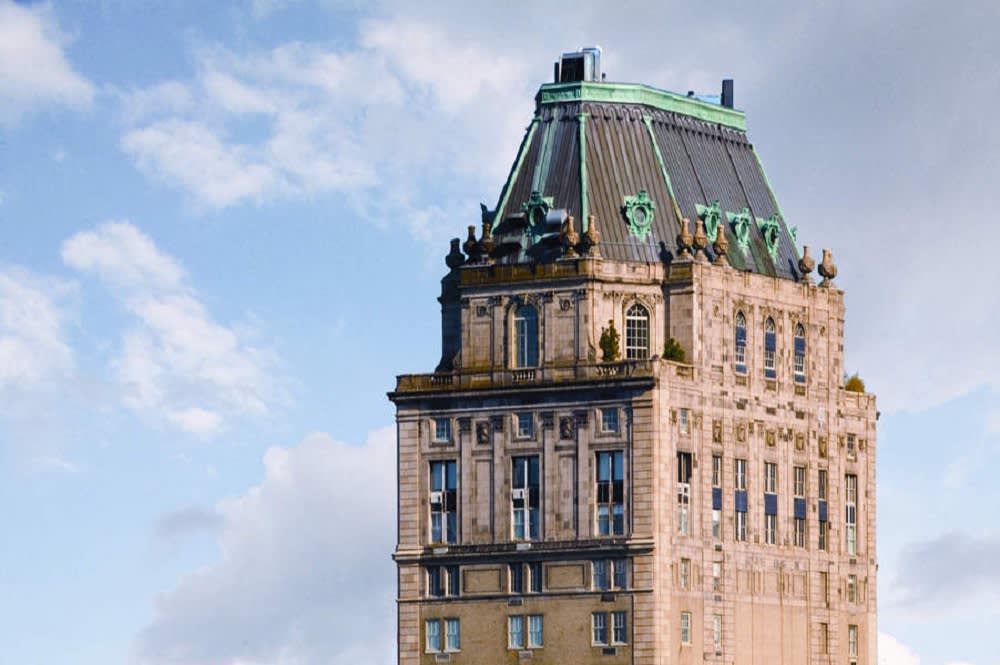 Image credit: NY Nesting

This might not be the most expensive property on the Upper East Side, but it's certainly one of the most elegant places to live. This residence, with four separate bedroom suites and four bathrooms, occupies the entire 27th floor of the Pierre—an iconic, opulent hotel overlooking Central Park. The residence fills 5,670 square feet and offers stunning views of Central Park and the Manhattan skyline.

According to the listing, the owner will be able to enjoy all the amenities of the prestigious Pierre, including 24-hour concierge, maid service, and access to the spa and fitness center.
1020 Fifth Avenue
$14 million
This is another full-floor residence in an exclusive building on Fifth Avenue, right across the street from the Metropolitan Museum of Art, and with wonderful views of Central Park. This home has three bedrooms, three full baths, and other luxury amenities as a library, gourmet kitchen, three fireplaces, and a private bedroom wing.

According to the listing, this luxurious residence has a private elevator landing that opens into a grand central gallery, as well as oversized windows and 10-foot ceilings throughout. The owner will also have access to many services in the building that are described as "white glove"—one of the hallmarks of Upper East Side living.
Whether you're looking for a quaint one-bedroom apartment or one of Manhattan's most lauded luxury properties, contact Stanton Hoch for trustworthy guidance and negotiation throughout your Upper East Side house hunt.